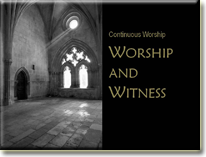 Worship and Witness
September 30, 2007
Passage:
1 Corinthians 14:20-25 & Acts 2:1-39
Series:
Continous Worship
Our focus last week was on restoring our worship to right side-up through a relationship with Jesus. It's only through Jesus and a faith-based relationship with Him that we can worship God properly. Today we're going to look at corporate worship – why we should worship together, what worshiping together does, and how we should do it.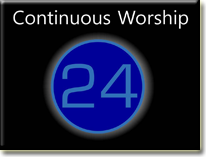 24
September 23, 2007
by: Pastor John Stillman

Passage: Selected Scriptures

Series: Continous Worship

Duration: 38:04
When we talk about worship, most people think of it as a space-time event - something that happens in a particular place – a church – and at a particular time – say, between 10:30 and 11:30 a.m. on Sundays. Is this what God had in mind when He said, "Remember the Sabbath day to keep it holy"?