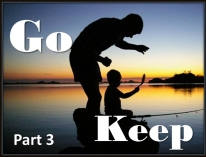 Go Keep
March 30, 2014
Passage:
Romans 12:9-21 & Selected Scriptures
Religion tries to change us from the outside in, but Jesus changes us from the inside out. As we receive the truth of God's love expressed in Jesus His son, we are changed. We must keep people in the love of God as we fulfill Jesus commission to make disciples. We are kept in His love and we shepherd and keep others in that unchanging Love.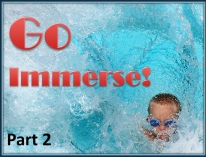 Go Immerse
March 23, 2014
by: Pastor Ken Schultz

Passage: Acts 2

Series: Engage

Duration: 50:38
To obey Jesus's command, we must go make disciples not converts. To make disciples is to immerse them in the fellowship of the Trinity. In this message, Pastor Ken looks at the fellowship of the immersed church in Acts 2, which brought the fruit of repentance to the very ones that called for Jesus to be crucified.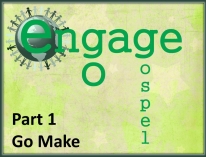 Go Make
March 15, 2014
by: Pastor Ken Schultz

Passage: Matthew 28:1-20

Series: Engage

Duration: 52:42
Jesus asked us to engage the world with the gospel and the job is not finished yet. There 2.6 billion people who have not heard the simple message that Jesus died for their sins, was raised to new life again in 3 days and that faith in Him and what He did will bring them everlasting life. When we look at the empty tomb it should send us running to tell a dying world that there is hope in Jesus.