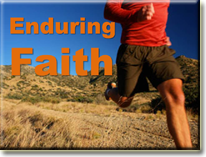 Enduring Faith
January 08, 2012
Everybody has trials and some are meant to train us in patience and endurance. In today's message in Hebrews chapter 12 we learn about Enduring faith by fixing our eyes on Jesus the author and perfecter of our faith we share in Christ suffering and His victory. We are to run toward the promises of God in faith and endurance as he trains us for rightiousness.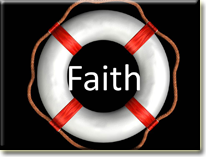 Faith
January 01, 2012
by: Pastor Ken Schultz

Passage: Hebrews 11

Series: Faith

Duration: 41:55
Happy New year! In today's message Pastor Ken shares a message on how to live a life of faith that is pleasing to God from Hebrews chapter 11. Without faith it is impossible to please God! In 2012 by our faith that He is and He seeks to reward us may we live a life pleasing to Him as we grow in knowledge, agreement, and confidence in Him and His word.