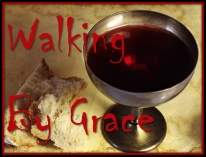 Walking By Grace
May 29, 2016
Passage:
Matthew 26:26-29 & Jeremiah 31:31-34
Series:
Living By The Promise
It was once said "I don't know who discovered water but it probably was not a fish." Sometimes words can be so common place we miss the depth of their meaning. Every word of Jesus is significant and sometimes His words become so common place around church we need to rediscover their meaning so we don't miss their richness as we recite them. In today's message, we will look deeply into Jesus words, "This cup that is poured out for you is the new covenant in my blood." There is an ocean of meaning in these words come swim in it with me!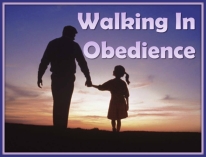 Walking_in_Obedience
May 01, 2016
by: Pastor Ken Schultz

Passage: Deuteronomy 11:1-27

Series: Living By The Promise

Duration: 44:12
Salvation is by grace, through faith in Jesus, apart from the law. But what is the promise of the law? In today's message, learn of the temporal blessing that come from obeying God and following His ways. As believer, we must not mock God in the way we live, and we must watch our life and our doctrine to love Him and bring Him glory!