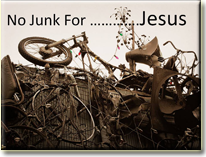 No Junk For Jesus
January 03, 2010
Series:
Prodigal/No Junk for Jesus
In this week's message "No Junk for Jesus," Pastor Ken encourages the Church to give the best themselves to God in 2010. We are to pour out our lives for the one who poured our His life for us. That worshiping at Jesus feet is our primary Joy and what gives us the strength to Love our neighbors.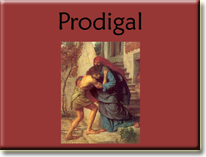 Prodigal
December 27, 2009
by: Pastor Ken Schultz

Passage: Luke 15:11-31

Series: Prodigal/No Junk for Jesus

Duration: 31:06
Do you believe God is grumpy and ready to whack you instantly when you do wrong? That is not the God of the bible. The God we serve is patient and loving. He is slow to anger and quick to bless. This message by Pastor Ken is from Luke chapter 15 which tells of God who is searching to restore that which is lost and is lavish with love towards his sons and daughters that rebel and repent.