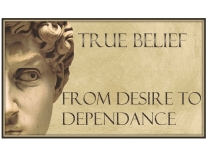 True Belief - From Desire to Dependance
September 04, 2016
Passage:
2 Samuel 11:1-12:14
In Today's message we look at the not so love story of David and Bathsheba, and learn to turn our hearts from false idols like sex to the true desire of our heart, the Lord Jesus Christ.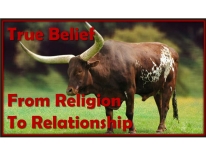 True Belief - From Religion to Relationship
August 28, 2016
by: Pastor Ken Schultz

Passage: Acts 9:1-19 & Acts 10:12-16

Series: Repentance

Duration: 53:39
Today we see God's mercy in bringing us to repentance as we look at the testimony of the Apostle Paul and how he changed from a persecutor of Christians into a useful instrument in God's hand. Listen to His word today and be changed through His mercy and love - even to stubborn oxen like you and me!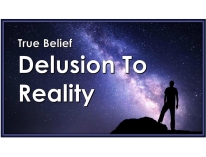 True Belief - Delusion to Reality
August 21, 2016
by: Pastor Ken Schultz

Passage: Daniel 4

Series: Repentance

Duration: 1:01:38
We move from delusion to reality when we change our mind about who is really in charge of our lives. In this message, learn about a king who thought He was God. God had to educate him by His mercy and through a trial so he would understand who the Most High truly is. Please listen today and learn from the king's mistake so you don't have to repeat it.