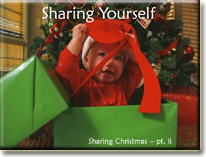 Sharing Yourself
December 14, 2008
Series:
Sharing Christmas
As we look at the Christmas story and experience our own Christmas in 2008, we recognize that Christmas has a lot to do with sharing. Today we're going to get a little more personally involved in the sharing process, by sharing ourselves. In the angel's announcement to Mary about the birth of Jesus, we can learn about the proper reasons for sharing ourselves through service.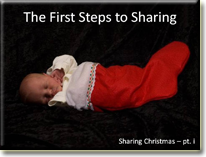 The First Steps to Sharing
December 07, 2008
by: Pastor John Stillman

Passage: Luke 1:5-25 & Luke 1:39-44

Series: Sharing Christmas

Duration: 37:21
Christmas is about sharing. We share time, meals, and gifts with family, friends, and co-workers. Ultimately, Christmas is about our heavenly Father sharing/sending/giving His Son to be our Savior. And then we are called by Jesus to share/send/give the gospel message to others. Today, Pastor John encourages us to take those first baby steps towards sharing and receiving, and increasing our joy in Christmas.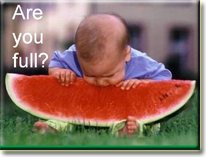 Are You Full?
November 30, 2008
by: Pastor Ken Schultz

Passage: Philippians 4:11-13

Series: Sharing Christmas

Duration: 28:11
Are you full? Contentment is something that is often very absent in our modern lives and yet is the key to lasting joy. You can know true contentment and peace today in the person of Jesus Christ. This message in Philippians 4:11-13 the Apostle share what he has learned about the secret of contentment.