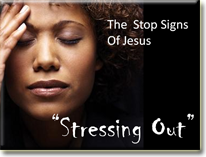 Stressing Out
September 21, 2008
Series:
Stop Signs of Jesus
Are the worries of life stressing you out? In today's message we see that worry comes from the unmet needs in our lives or the possibility of our needs not being met in the future. In Matthew Chapter 6 Jesus help us sort out the priorities of life and helps us discover what our needs truly are. Our modern life produces all kind of stress but Jesus g ave us the answers 2000 years ago for peace.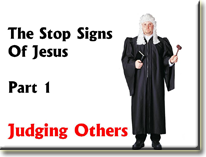 Judging Others
September 14, 2008
by: Pastor Ken Schultz

Passage: Luke 6:37-42

Series: Stop Signs of Jesus

Duration: 31:05
Jesus says do not "Judge." And while most of us agree we do not like to be judged by others we tend to "judge" others. In this message we explore four reasons why Jesus asks us to stop judging our neighbors and how by doing so we will be blessed.