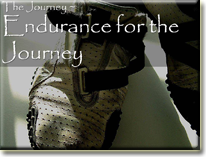 Endurance for the Journey
September 16, 2007
Passage:
1 Corinthians 9:24-27
Painful thoughts are not unusual for a Christian to have. The emptiness of unanswered prayer, pain that you can't describe or that you're afraid to share, loneliness. That feeling like you're going to have to quit the Journey, that you can't make it to the finish line. How do you keep going then? How do you find endurance to finish the journey when you feel alone or worn out or are running hurt?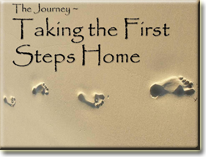 Taking the First Steps Home
September 02, 2007
by: Pastor John Stillman

Passage: Luke 15

Series: The Journey

Duration: 38:45
For the next three weeks we're going to be thinking about how and why to embark on a spiritual Journey with Jesus, how to enjoy the Journey, and how to develop endurance for the Journey. In Luke 15, Jesus told three parables to drive home the point that "lost people matter to God."